'If the good doctor can't cure you, find the less good doctor.'
In 2016, William Kentridge and Bronwyn Lace founded The Centre for the Less Good Idea: a space for responsive thinking through experimental, collaborative and cross-disciplinary arts practices based in Maboneng, Johannesburg.
The Centre for the Less Good Idea is a physical and immaterial incubator space to pursue incidental discoveries made in the process of producing work. Often, you start with a good idea. It might seem crystal clear at first, but when you take it off the proverbial drawing board, cracks and fissures emerge on its surface, and they cannot be ignored. It is in following the secondary ideas, those less good ideas coined to address the first idea's cracks, that the Centre nurtures, arguing that in the act of playing with an idea, you can recognise those things you didn't know in advance but knew somewhere inside of you.
The Centre has quickly gathered momentum and has become a formative space for arts projects in South Africa and beyond. Between 2016 and 2023 close to 500 individual performances, films and installations have been created and shown at The Centre and more than 800 artists of all disciplines have worked on projects at The Centre.
Founder of The Centre for the Less Good Idea
William Kentridge
Co-Founder & Director 
Bronwyn Lace
Momenteur for the SO Academy
Athena Mazarakis
Impresario
Neo Muyanga
Holder & Head Stage Manager
Dimakatso Motholo
Director of Cinematography & Editor
Noah Cohen
Cinematographer & Editor
Bukhosibakhe Khosa
Photographer
Zivanai Matangi
Assistant Photographer
Bash Hops
Sound Designer & Engineer
Zain Vally
Assistant Engineer
Ross Culverwell
Writer & Communications Manager
David Mann
Scenographer & Costume Designer
Nthabiseng Malaka
Housekeeping & Space Manager
Gracious Dube
Lighting Designers & Operators
Wesley France, Matthews Phala, Barry Strydom & Michael Inglis 
Lighting Assistant & Crew
Bongani Mpofu
Front of House
POPArt Productions
Special thanks to: Linda Leibowitz, Natalie Dembo, Anne McIlleron, Taryn Buccellato, Damon Garstang, Anne Blom, Chris Waldo, Jacques van Staden, Diego Sillands and Joey Netshiombo of the Kentridge Studio
The Centre is a space to follow impulses, connections and revelations. It's a physical space for artists to come together over two seasons every year and for curators to bring together combinations of text, performance, image and dance. The Centre believes an ensemble sees the world differently to how one individual does. It is a safe space for failure, for projects to be tried and discarded because they do not work. It's a space for short form work which doesn't have a natural home in a theatre or gallery.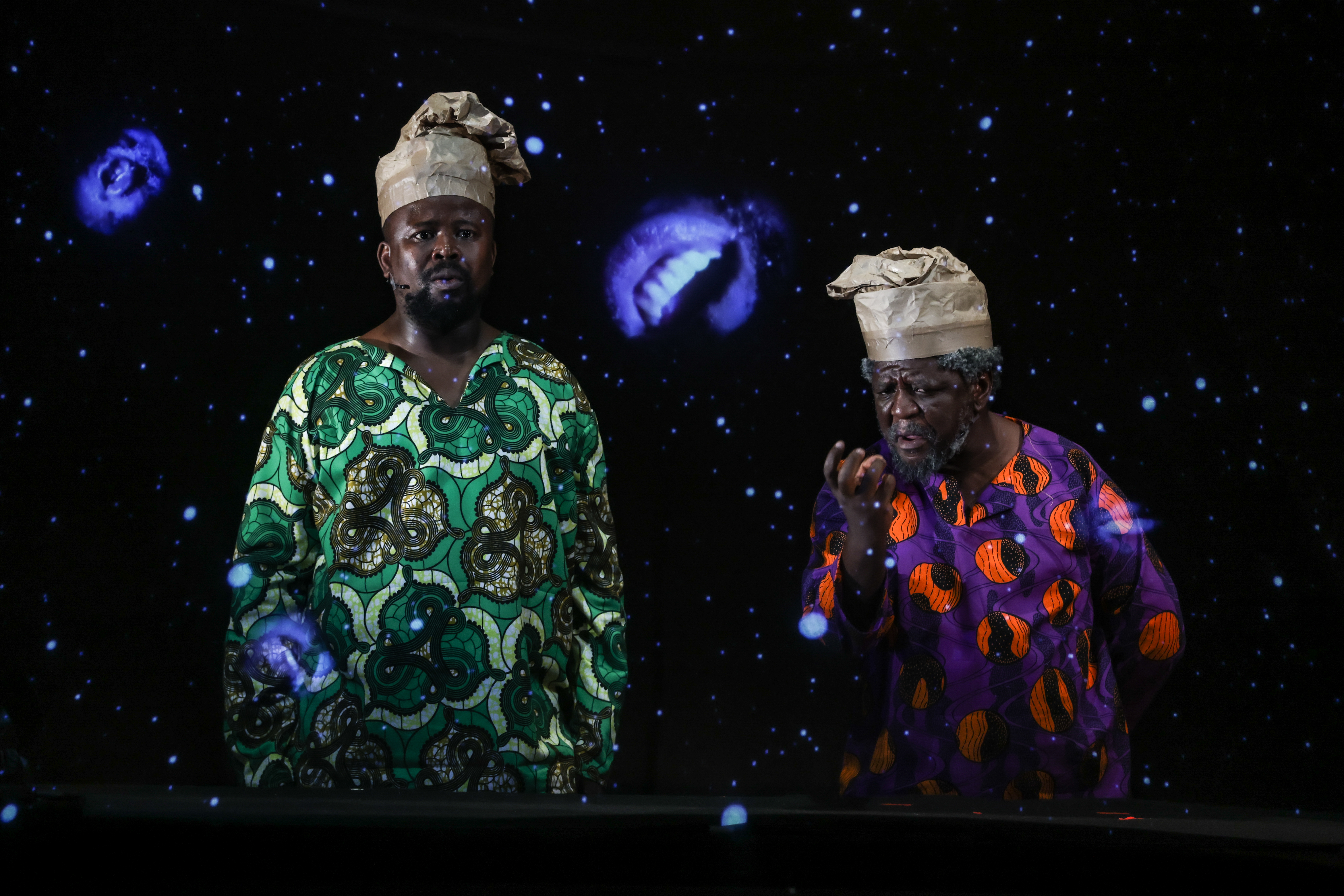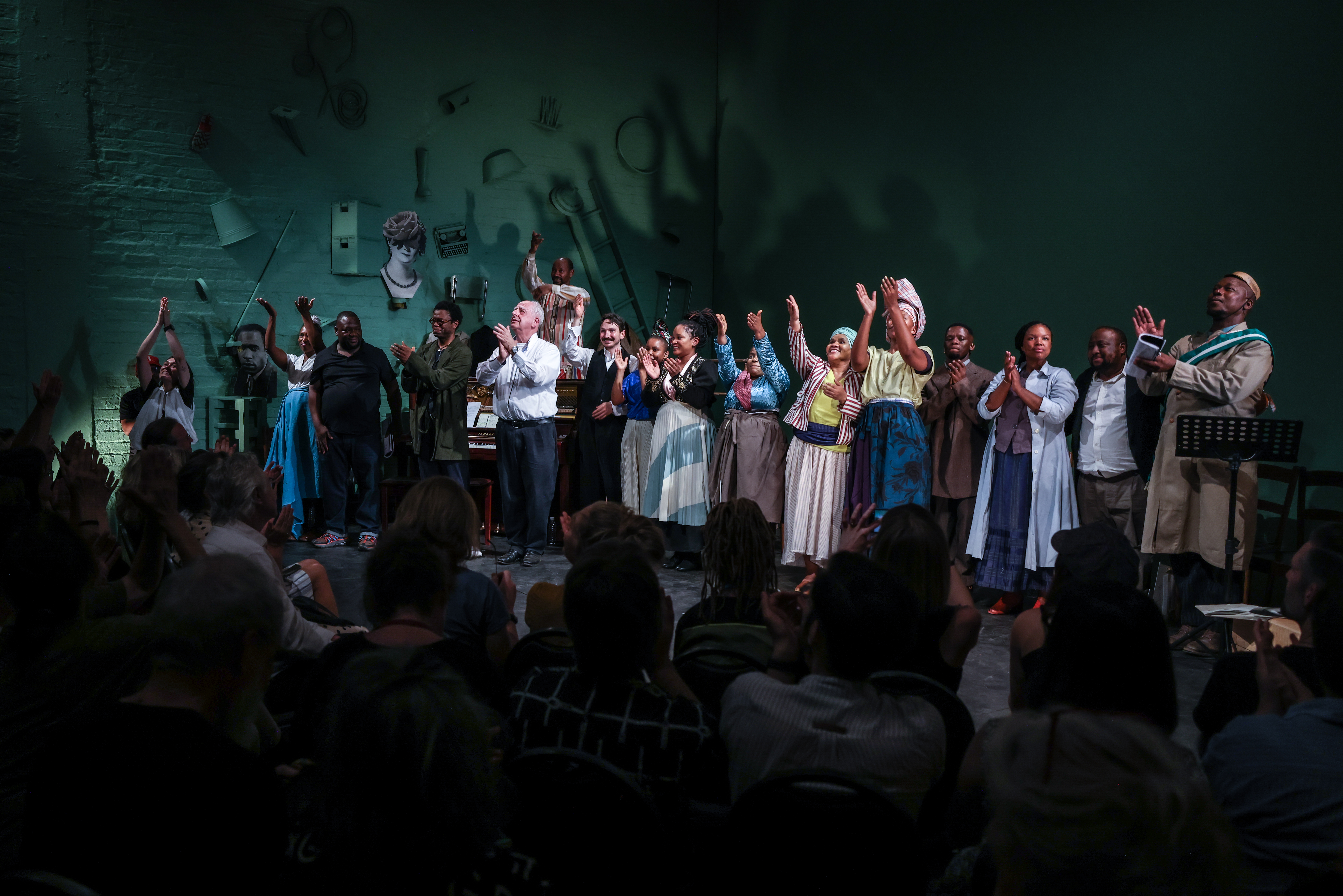 The Centre's visual and conceptual identity are drawn from William Kentridge's practice and in particular his methodological approach to generating new large scale performance work. Visually the identity is based on his Blue Rubrics, a series Kentridge began after receiving a gift of pure lapis lazuli gouache from Afghanistan. In his words, 'They are called Blue Rubrics, but a rubric really should be red – a rubric was the printed or illuminated red text in a liturgical manuscript, in which the black ink would have been the text of the liturgy and the red would have been instructions on how to pray. So they are footnotes to a thought, the edges of the thought. In my case they are unsolved riddles, phrases which hover at the edge of making sense…WHO NEEDS WORDS (the whispering in the leaves)…. these are fragments of sentences which sit in a drawer of phrases used in other work over the years, which get taken out and sorted through on occasions.'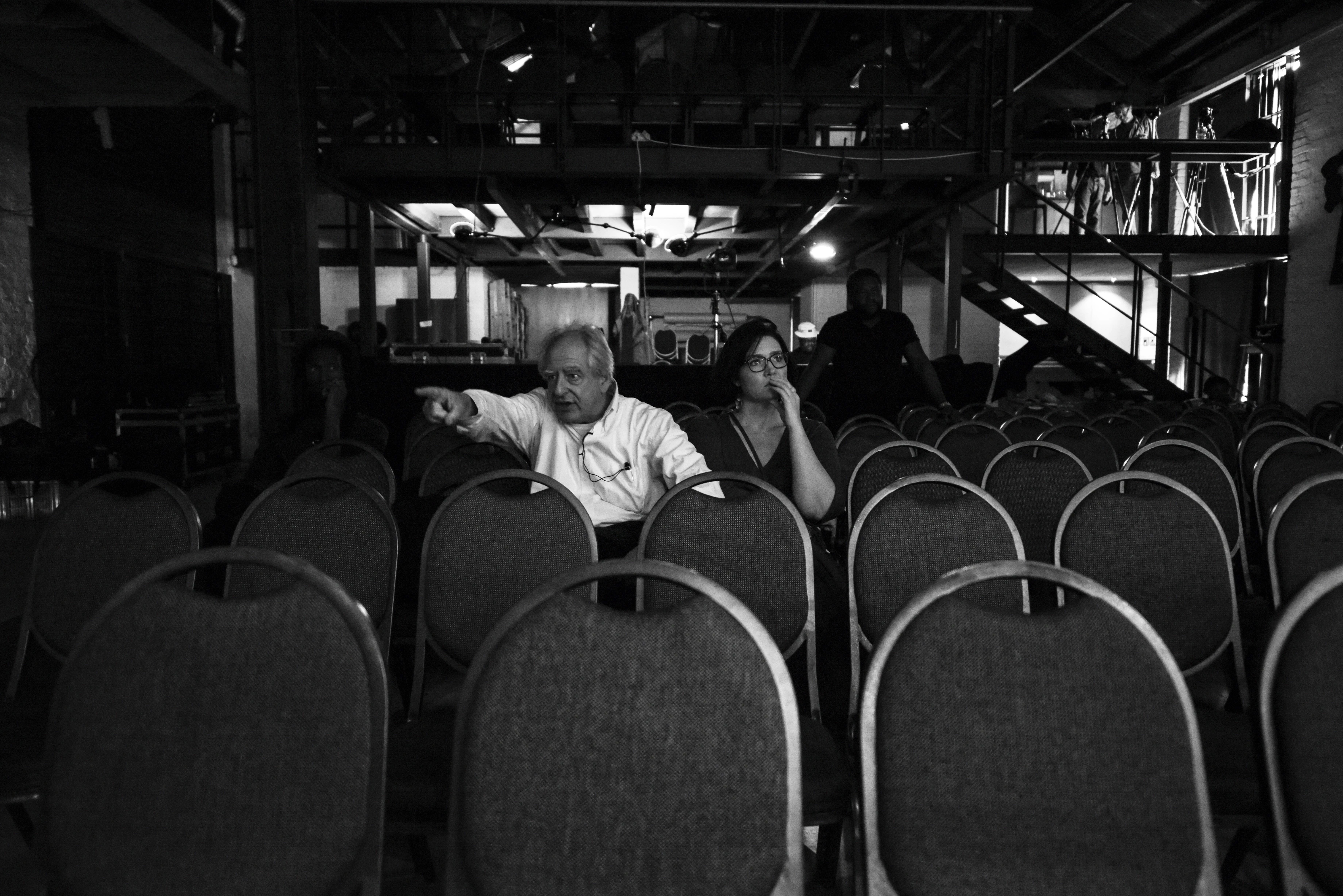 SEASONS & FOR ONCE
The Centre is a space to follow impulses, connections and revelations. It's a physical space for artists to bring together combinations of text, performance, image, sound, technology and dance. Typically, two six-month-long Seasons have been produced annually. Alongside the Seasons, The Centre has a For Once programme in which new work is incubated and shown for one night only.
SO | THE ACADEMY FOR THE LESS GOOD IDEA
In early 2020, SO | The Academy for the Less Good Idea was launched. The Centre, in its collaborative and multidisciplinary approach, has recognised a powerful yet unforced learning that takes place between practitioners in the building of Seasons and programmes. The SO Academy seeks to expand and extend these learning opportunities through key programmes such as HOW | Showing the Making, and its Thinking In series. 
THE CENTRE OUTSIDE OF THE CENTRE
Since 2018 The Centre has been travelling elements of its incubated programming abroad. Most recently, it has shared work at The Royal Academy and The Barbican in London as well as the RedCat Theatre in Los Angeles amongst others.
Credits: The Centre for the Less Good Idea
Founder of The Centre for the Less Good Idea
William Kentridge
Co-Founder & Director
Bronwyn Lace
Momenteur for the SO Academy
Athena Mazarakis
Impresario
Neo Muyanga
Holder & Head Stage Manager
Dimakatso Motholo
Director of Cinematography & Editor
Noah Cohen
Cinematographer & Editor
Bukhosibakhe Khosa
Photographer
Zivanai Matangi
Assistant Photographer
Bash Hops
Sound Designer & Engineer
Zain Vally
Assistant Engineer
Ross Culverwell
Writer & Communications Manager
David Mann
Scenographer & Costume Designer
Nthabiseng Malaka
Housekeeping & Space Manager
Gracious Dube
Lighting Designers & Operators
Wesley France, Matthews Phala, Barry Strydom & Michael Inglis 
Lighting Assistant & Crew
Bongani Mpofu
Front of House
POPArt Productions
Special thanks to: Linda Leibowitz, Natalie Dembo, Anne McIlleron, Taryn Buccellato, Damon Garstang, Anne Blom, Chris Waldo, Jacques van Staden, Diego Sillands and Joey Netshiombo of the Kentridge Studio